Easy Icon Searcher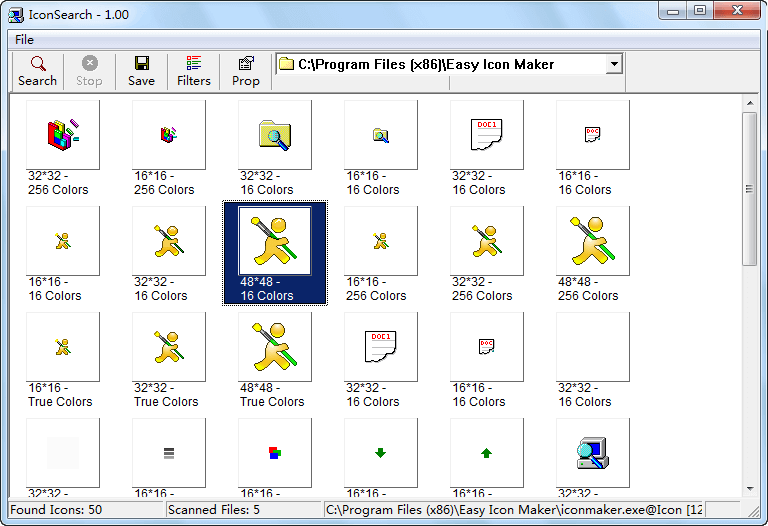 Easy Icon Searcher is a tool bundled with Easy Icon Maker. It is designed for searching all icons from your computer files. When it is searching, it will not only search all the *.ico files, it will also search all the binary appliactions files like *.exe, *.ocx, *.dll, *.scr, and all *.* files. When any file include resource of icon, Icon Searcher will extract it. To lauch the Icon Searcher tool, you may lauch it from your computer's "Start > Programs > Easy Icon Maker > Icon Searcher" or click the pull-down menu "File > Icon Searcher …" from the Easy Icon Maker's window. The main window of icon searcher is shown above.
The Icon Searcher's toolbar includes items of "Search", "Stop", "Save", "Filters", "Property", and search path drop-down listbox.
Click "Search" to start searching in the folder specified in the drop-down list according to the filters
Click "Stop" to stop searching.
Click "Save" to save the selected icon(s) into an icon file.
Click "Prop" to show the properties of the selected icon.
The right drop-down list is used for setting the folder for searching.